Ronald F. Wayne
Trusts & Estates Practice Group Leader
Areas of Practice

Trusts & Estates
Nonprofit & Foundation
I am a trusts and estates attorney with a focus on estate planning, probate, and elder law. I assist my clients with the efficient transfer of wealth from generation to generation, business succession plans, and probate and trust litigation matters.
I listen closely to individuals' and families' needs and desires so I can protect the assets they have worked hard to accumulate. I vigorously defend my clients against the Internal Revenue Service and minimize their income, estate or gift tax liabilities. For aging clients, I work to ensure your assets are not ravaged by long-term care costs. For parents of children with dependencies, disabilities, or financial issues, my goal is to ensure that your children have a secure financial future. For business owners, I assist you in selling your business or transferring it to subsequent generations.
I design and implement estate plans based upon what is of importance to you. Simply put, I am here to protect your wealth, your business and your family.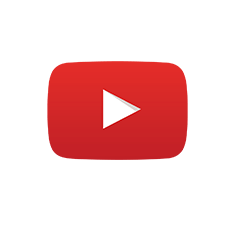 Experience

Administers complex trusts and probate estates in Ohio
Designs and implements multigenerational family estate and business succession plans
Represents individuals before the Internal Revenue Service in estate, gift and personal income tax controversies
Certified by the Ohio State Bar Association as a Specialist in Estate Planning, Trust & Probate Law under guidelines established by the Supreme Court of Ohio's Commission on Certification of Attorneys as Specialists
Designated as an Accredited Estate Planner® (AEP)

REPORTED CASES

In re Estate of Hernton, 164 Ohio App. 3d 306 (9th Dist., Lorain County 2005)

Education & Admissions

Cleveland-Marshall College of Law, Cleveland, Ohio (J.D., cum laude, 1978)
Cleveland State University, Cleveland, Ohio (B.A., magna cum laude, 1974)

Admissions

Ohio Bar
New Jersey Bar
Florida Bar
U.S. District Court, Northern District of Ohio
U.S. Tax Court
United States Supreme Court

Awards & Honors

Listed in Best Lawyers in America® (2010-2023)
Recognized in Best Lawyers Business Edition® for Trusts and Estates Law (2015)
Selected for inclusion in Ohio's Super Lawyers® (2004-2022), as voted by his peers
Martindale-Hubbell Peer Review Rating of AV® Preeminent™, which is the highest possible rating in both legal and ethical standards as established by confidential opinions from members of the Bar

Professional & Civic Involvement

Former Delegate: Estate Planning Council of Cleveland
Member: University Hospitals Planned Giving Advisory Committee
Member: The Lawyers Guild of the Catholic Diocese of Cleveland
Member: St. Basil the Great Parish Finance and Endowment Committees
Member, Board of Directors: Society of Financial Services Professionals
Member: Estate Planning Advisory Council of Case Western Reserve University
Lifetime Charter Member: Elder Care Matters Alliance

Associations

Member: Cleveland Metropolitan Bar Association, Probate and Estate Planning Section
Member: Florida Bar Association, Real Property, Probate & Trust Section
Member: Ohio State Bar Association, Elder Law Committee

Presentations & Publications

<strong>Presentations:</strong> <ul> <li>Co-presenter "Estate Planning in 2021. Can we just keep this simple, please???", (2021)</li> <li>Co-presenter "2020 The Secure Act Deep Dive," (2020)</li> <li>Co-presenter "CFPs and JDs-Working Together in the Best Interests of Our Clients," Certified Financial Planners Club (2019)</li> <li>"Eight Estate Planning Myths Your Clients Actually Believe are True," OSCPA Cleveland (2018)</li> <li>"Ohio Health Care Directives-The Legal Aspects," Cleveland Catholic Community Foundation Annual Seminar (2018)</li> <li>"Modification, Private Settlements, and Decanting of Irrevocable Trusts," Estate Planning Council of Cleveland (2018)</li> <li>"MythBusters: Estate Planning Edition," Co-Presentation at OSCPA Cleveland Accounting Show (2018)</li> <li>"Fixing Broken Trusts. Can we now fix the 'unfixable'?," Cleveland Metropolitan Bar Association (2017)</li> <li>"Modifying Irrevocable Trusts," Akron Bar Association (2017)</li> <li>"What to do when the Cocktail Waitress Inherits Everything 2.0; Bulletproofing Your Estate Plan," Akron Tax Club (2017)</li> <li>"Introduction to Estate Planning in Ohio for Clergy," Catholic Diocese of Cleveland (2017)</li> <li>"All New Inheritance Controversies – What to do When the Cocktail Waitress Inherit Everything 2.0," Ohio Society of CPAs (2016)</li> <li>"What Every Lawyer Needs to Know About Ohio's New Domestic Asset Protection Trust," Lake County Bar Association (2014)</li> <li>"Ohio's Legacy Trust," 27th Annual Carver Financial CLE Update (2014)</li> <li>"What You (or Your Parents) Need to Know about Long Term Care," St Basil Great Estate Planning Seminar (2014)</li> <li>"Why Now is the Best Estate Planning Time Ever...Really!," Ohio CPA Accountancy Show (2014)</li> <li>"Why Ohio is a Great State for Estate Planning," (2014)</li> <li>"How &amp; What to Ask Your Parents About Their Estate Planning" Cohen and Company CFO Update (2014)</li> <li>"Recent Developments in Ohio Estate Planning And Probate Law," Ohio CPA Accountancy Show, (2013)</li> <li>"Inheritance Controversies: Did Grandfather Really Mean to Disinherit Me?," Ohio CPA Accountancy (2013)</li> <li>"Getting Back to Basics: What Estate Planning Clients Really Care About"</li> <li>"What Every Ohio Lawyer Should Know About Florida Law"</li> <li>"Elder Law – Taking Control of the Planning Process"</li> <li>"Ohio Advanced Probate"</li> <li>"Transfer on Death Designations in Real Estate"</li> <li>Frequent lecturer on behalf of brokerage houses, insurers and financial planners on topics related to various estate planning and charitable giving techniques</li> <li>Ohio 2012 Changes to Trusts, Powers of Attorney and Probate Law," Accountancy Show (2012)</li> <li>"Guardianship Alternatives in Ohio - Powers of Attorney and More," Consortium against Adult Abuse: Legal Interventions in Elder Abuse: How to Make Them Work (2013)</li> <li>"Practical Pointers: Update on SB 117 Affecting Trusts, Probate Procedures, Powers of Attorney, and Private Settlement Agreements," Million Dollar Roundtable Group (2012)</li> <li>"Estate Planning during Difficult Times; Why you need to act now," Barberton Community Foundation (2012)</li> <li>"Doubling Your Value to Your 1014 Trustee: Preparing the Annual Report to Beneficiaries under the Ohio Trust Code," Ohio Accountancy Show (2011)</li> <li>"What to do When the Cocktail Waitress Inherits Everything," Ohio Accountancy Show (2011)</li> <li>"Estate and Gift Tax Planning in an Uncertain Environment," Society of Financial Service Professionals (2011)</li> <li>"Update on Estate Gift and Generation Skipping Transfer Taxes and the Role of Trusts and Gifting in Business Succession Planning," National Tax Conference, University of Akron School of Accountancy (2011)</li> <li>"Awards of Attorney Fees in Probate Litigation," Akron Bar Association, Probate Section (2011)</li> <li>"Inheritance Controversies," Jewish Federation of Cleveland's 39th Charitable Tax Seminar (2011)</li> <li>"The Specter of Undue Influence Against the Elderly," Take a Stand: Consortium Against Adult Abuse (2010)</li> <li>"What the 2010 Tax Reform Act means to your estate plan," Breakfast with Buckingham (2011)</li> <li>"Recent Developments in Estate Planning and Trust Law: Forecast for 2009 and beyond," presented to The National Association of Insurance and Financial Advisors (2008)</li> <li>"What Ohio's New Trust Code Means to You and Your Business," Presented to The National Association of Insurance and Financial Advisors (2007)</li> <li>"Estate and Asset Protection for Physicians," University of Toledo School of Medicine (2007)</li> </ul> <strong> </strong> <strong>Publications:</strong> <ul> <li><a href="https://www.bdblaw.com/wp-content/uploads/2020/06/OCH-Summer-2020.pdf">"New CARES Act: Means Big Changes to Your IRA in 2020," </a><em>Our Catholic Heritage</em> (2020)</li> <li>"<a href="https://www.bdblaw.com/cleveland-bar-journal-i-like-simple-things-like-leaving-a-charitable-legacy-with-an-ira/">I like simple things... like leaving a charitable legacy with an IRA!</a>," Cleveland Bar Journal (2019)</li> <li>"<a href="http://www.crainscleveland.com/article/20171101/custom1417/140786/five-qualities-look-when-choosing-right-estate-planning-attorney">Five Tips for Selecting a Qualified Estate Planning Attorney</a>," <em>Crain's Cleveland Business</em> (2017)</li> <li>Co-Author "<a href="http://www.crainscleveland.com/article/20170510/blogs05/170519977/how-trumps-tax-reform-proposals-might-affect-charitable-giving">How Trump's tax reform proposals might affect charitable giving</a>," <em>Crain's Cleveland Business</em> (2017)</li> <li>"<a href="http://www.clemetrobar.org/CMBA_Prod/cmbadocs/About/News_Publications/Bar%20Journal%20archives/June-2017_Bar_Journal-web.pdf#page=14">How Far Should You Go? Authorizing Trust Creation Under a Durable Power of Attorney</a>," <em>Cleveland Metropolitan Bar Journal </em>(2017)</li> <li>"Preserving Portability-The Deceased Spousal Unused Exemption Amount-Easier Done Than Said?," <em>Cleveland Metropolitan Bar Journal</em> (2011, 2012)</li> <li>"A Discussion on Living Wills," <em>Catholic Universe Bulletin</em> (2010)</li> <li>"Growing specter of financial abuse of the elderly," <em>Cleveland Jewish News</em> (2010)</li> <li>"Emerging Litigation Trends under the Ohio and Florida Trust Codes or 'Mom always liked you best," Revisited, <em>Cleveland Metropolitan Bar Association Journal</em> (2009)</li> </ul>