CURRENT OPPORTUNITIES
Buckingham is always looking to acquire exceptional legal talent from lateral partners. If you are considering a career move after having already established a book of business, then we are eager to work with you and help you decide if Buckingham is the right fit for both you and your clients.
More so, at Buckingham, we foster a collaborative environment that supports the success of every individual. We not only want to see you succeed, but we give you the tools and the support you need in order to be a successful attorney. For associate attorneys, we have developed our own associate program that grants you access to resources, tools and trainings that help you develop your skill set and advance in your career.
For more information, contact Caytie Matti, Director of Human Resources and Talent Success, at [email protected], and review our packet below to see what it's like to work at Buckingham.
Please find a list of our open positions below.
Click here to learn what it's like to work at Buckingham
Thank you for your interest in Buckingham.
Buckingham is a preeminent business law firm serving clients in Northeast Ohio for more than 100 years. We don't just represent our clients; we support them and stand by them. We go to great lengths for them and we listen to them. We are more than a business law firm; we are our clients' first phone call in times of need, their trusted business advisors, and their loyal friends.
We apply this same work ethic to our firm's internal culture. As a Buckingham employee we will value you, we will listen to you, and we will stand by you. More importantly, we will support your success. Joining Buckingham means you will join a team of nationally-recognized, award-winning attorneys that form the 14th largest law firm in Northeast Ohio.
We offer an opportunity for professional growth along with excellent compensation and health and wellness benefits. We are an equal opportunity employer encouraging excellence through diversity.
We recognize the practice of law is continually changing, and so we continue to change with it. We invite you to add your own experience, expertise and motivation to our firm. If you are looking for a law firm that provides an environment that is both intellectually challenging and rewarding, we encourage you to apply for one of our positions or contact Caytie Matti, Human Resources Manager at [email protected].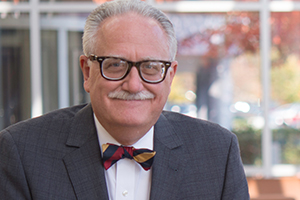 BUCKINGHAM ATTORNEY TESTIMONIAL