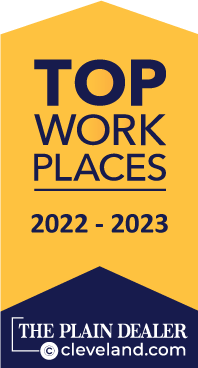 CURRENT OPPORTUNITIES
In our effort to provide the highest quality of services to our clients, we work to attract, hire and retain top talent, continuously striving to be a great place to work. We are an organization that values the contributions of every attorney and staff member. Whether you're an attorney at the top of your game, a bright young star just beginning your career or a skilled professional, there's a place for you at Buckingham. We will provide you with the tools and the support to help you to thrive.
For more information, contact Caytie Matti, Director of Human Resources and Talent Success, at [email protected], and review our packet below to see what it's like to work at Buckingham.
Please find a list of our open positions below.
Click here to read about why Buckingham is the right choice for you.
Listen to Managing Partner Steve Dimengo on the Greater Akron Chamber's podcast, Dreamers, Drivers, Doers.
Listen to Director of Human Resources and Talent Success Caytie Matti on the Future Ready HR Podcast.
Watch our 6-minute video that highlights our dedication to helping our clients thrive.
Thank you for your interest in Buckingham.
Buckingham is a preeminent business law firm serving clients in Northeast Ohio for more than 100 years. We don't just represent our clients; we support them and stand by them. We go to great lengths for them and we listen to them. We are more than a business law firm; we are our clients' first phone call in times of need, their trusted business advisors, and their loyal friends.
We apply this same work ethic to our firm's internal culture. As a Buckingham employee we will value you, we will listen to you, and we will stand by you. More importantly, we will support your success. Joining Buckingham means you will join a team of nationally-recognized, award-winning attorneys that form the 14th largest law firm in Northeast Ohio.
We offer an opportunity for professional growth along with excellent compensation and health and wellness benefits. We are an equal opportunity employer encouraging excellence through diversity.
We recognize the practice of law is continually changing, and so we continue to change with it. We invite you to add your own experience, expertise and motivation to our firm. If you are looking for a law firm that provides an environment that is both intellectually challenging and rewarding, we encourage you to apply for one of our positions or contact Caytie Matti, Director of Human Resources and Talent Success at [email protected].
At Buckingham, We Value Our Culture
At Buckingham, we dedicate the time and energy to secure an optimal culture. It's that simple. We agree that we must nurture a workplace culture that actively and intentionally:
Demands mutual respect
Encourages collaboration
Enforces accountability
Expects determined effort
Is based on integrity
Rewards achievement
Provides flexibility and compassion
Strives for diversity and insists on inclusion
Supports ambition, innovation and creativity
Our commitment to a thriving culture is embedded in Buckingham's DNA. The establishment of a separate committee by the Firm's Executive Committee is intended to foster and secure an optimal culture for our Firm. Our "Culture Club" is comprised of a cross section of our administrative, support and professional team members. Through these core values and by operation of the Culture Club, we strive to enhance our culture in the long term through daily discipline, regular meetings, planned actions, team engagement and training. We have high expectations and require that everyone lives up to our core cultural values.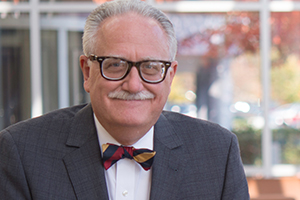 BUCKINGHAM ATTORNEY TESTIMONIAL