CURRENT OPPORTUNITIES
In our effort to provide the highest quality of services to our clients, we work to attract, hire and retain top talent, continuously striving to be a great place to work. We are an organization that values the contributions of every attorney and staff member. Whether you're an attorney at the top of your game, a bright young star just beginning your career or a skilled professional, there's a place for you at Buckingham. We will provide you with the tools and the support to help you to thrive.
For more information, contact Caytie Matti, Director of Human Resources and Talent Success, at [email protected], and review our packet below to see what it's like to work at Buckingham.
Please find a list of our open positions below.
Thank you for your interest in Buckingham.
Buckingham is a preeminent business law firm serving clients in Northeast Ohio for more than 100 years. We don't just represent our clients; we support them and stand by them. We go to great lengths for them and we listen to them. We are more than a business law firm; we are our clients' first phone call in times of need, their trusted business advisors, and their loyal friends.
We apply this same work ethic to our firm's internal culture. As a Buckingham employee we will value you, we will listen to you, and we will stand by you. More importantly, we will support your success. Joining Buckingham means you will join a team of nationally-recognized, award-winning attorneys that form the 14th largest law firm in Northeast Ohio.
We offer an opportunity for professional growth along with excellent compensation and health and wellness benefits. We are an equal opportunity employer encouraging excellence through diversity.
We recognize the practice of law is continually changing, and so we continue to change with it. We invite you to add your own experience, expertise and motivation to our firm. If you are looking for a law firm that provides an environment that is both intellectually challenging and rewarding, we encourage you to apply for one of our positions or contact Caytie Matti, Director of Human Resources and Talent Success at [email protected].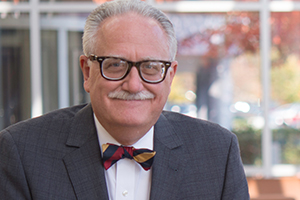 BUCKINGHAM ATTORNEY TESTIMONIAL