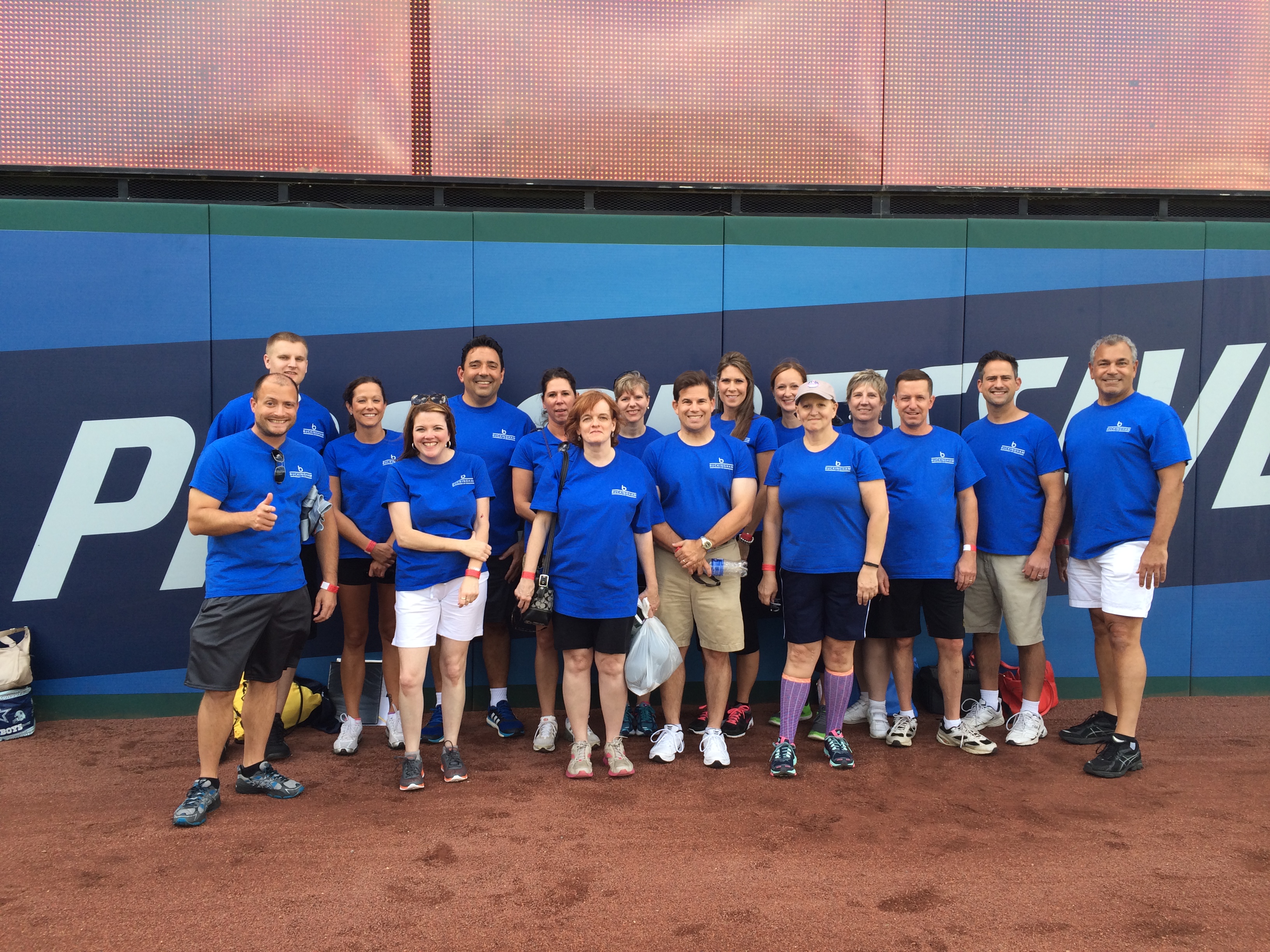 Buckingham Kicks-It for a Cause
A group of ten Buckingham staff members, and six attorneys, created a kickball team for the Cleveland Kicks-It tournament. The team, "Buckingham Cancer-Kickers," participated in the tournament on Thursday, August 20 at Progressive Field in Cleveland.
Kicks-It is a corporate kickball tournament to raise money for children's cancer research. Kicks-It has grown to a national event, but was founded in Chagrin Falls, Ohio by a ten-year-old boy during his second battle with cancer.
Although the Buckingham Cancer-Kickers didn't win the coveted "Best Kickball Team in Cleveland' trophy, they had fun – and looked great doing it.