Gerald B. Chattman
Areas of Practice

Nonprofit & Foundation
Business
Employment & Labor
I am a labor and employment attorney with more than 40 years of experience representing employers throughout the United States. I have negotiated Collective Bargaining Agreements and litigated discrimination cases against the toughest labor unions in America and the most aggressive government agencies.
My key skill is the ability to negotiate effectively for my clients. I have been called on to negotiate real estate contracts, merger and acquisition deals and a host of other complex matters for my corporate clients outside the labor arena. Additionally, because I have represented numerous nonprofit organizations, I have developed a specialty in the nonprofit area and work in all aspects of governance in addition to handling agencies' labor needs.
With my diverse experience, you can count on me to function like your own general counsel and help steer you through the sometimes difficult legal waters. The reason I continue to practice is to see that my clients are protected, secure and successful.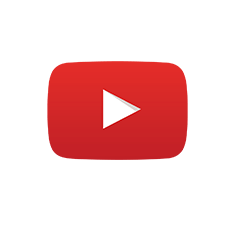 Experience

Focuses on labor law with an emphasis on labor relations, collective bargaining, etc.
Structures and negotiates complex business and real estate transactions, with a decided emphasis in the shopping center sector
Served as chair of the Nonprofit & Foundation Practice Group working on formation, governance, labor and litigation for major nonprofits
Past vice president of the firm's board of managers

Education & Admissions

Case Western Reserve University, Cleveland, Ohio (.J.D., 1967)
University of Western Michigan, Kalamazoo, Michigan (B.A., 1964)

Awards & Honors

Listed in Best Lawyers in America® (1986 - 2021)
Selected for inclusion in Ohio's Super Lawyers® (2004 - 2006), as voted by his peers
Martindale-Hubbell Peer Review Rating of AV® Preeminent™, which is the highest possible rating in both legal and ethical standards as established by confidential opinions from members of the Bar
Recipient: March of Dimes Golden Mile Award
Recipient: Corpus Juris Secundum Prize
Recipient: Shelly Halpern Memorial Award
Recipient: Rebecca Grant Memorial Award
Recipient: American Arbitration Association, Distinguished Labor Gavel Award

Professional & Civic Involvement

President, Law Alumni Association Board of Trustees: Case Western Reserve University
Member: Cleveland State University, Cleveland-Marshall College of Law Visiting Committee
Member and Vice President Board of Trustees: National Center on Nonprofit Enterprise
Member: American Arbitration Association, Labor Arbitration Panel
Member: Federal Mediation and Conciliation Service
Visiting Associate Professor: Evidence, Case Western Reserve University School of Law
Instructor: Research and Writing, Administrative Law and Trial Practice, Case Western Reserve University School of Law
Member: Phi Betta Kappa
Member: Phi Kappa Phi Law Honoree
Member: Order of the Coif
Adjunct Professor: Trial Advocacy and Labor Arbitration, Cleveland State University, Cleveland-Marshall College of Law
Chairman, State of Ohio and Chairman, Northern Region National Office of Volunteers: March of Dimes
President and Life Trustee: Bellefaire Jewish Children's Bureau
Board Member: Rape Crisis Center
Board Member: Center for Prevention of Domestic Violence
Panel Member: United Way of Cleveland
Member and Past President: Tau Epsilon Rho
Board of Trustees: Cleveland Botanical Gardens
Vice President and Board of Trustees: The Temple-Tifereth Israel
Officer and Board Member: Senior Transportation Connection

Presentations & Publications

<strong>Numerous presentations on behalf of :</strong> <ul> <li>American Arbitration Association</li> <li>Federal Mediation and Conciliation Service</li> <li>Center for Nonprofit Excellence</li> <li>Cleveland Bar Labor Law Section</li> <li>National Business Institute</li> <li>Western Reserve Area Agency on Aging</li> <li>Ohio Staffing &amp; Search Association</li> <li>Other legal service providers</li> </ul> <strong>Presentation topics include:</strong> <ul> <li>Staff Training</li> <li>Arbitration</li> <li>Elections</li> <li>Brief Writing</li> <li>Advocacy</li> <li>Confidentiality</li> <li>Managing Risks</li> <li>Exempt Organizations and Charitable Activities in Ohio</li> <li>Novel: "An Education in Murder"</li> <li>Note: <em>Case Western Reserve University Law Review</em> (1966)</li> <li>"Going the Extra Mile – For Clients and the Community," <em>Smart Business Cleveland</em> (2008)</li> </ul> Publications <ul> <li><a href="http://www.crainscleveland.com/article/20160215/BLOGS05/160219903/when-it-comes-to-telecommuting-policies-employers-should-be-specific" target="_blank" rel="noopener">"When it Comes to Telecommuting Policies, Employers Should Be Specific,"</a> <em>Crain's Cleveland Business, Akron Edition</em> (2016)</li> </ul> &nbsp;